My wife hates all my reptiles, but loves frogs. I have decided arrow frogs will be the ones. Long story short, I ended up with the new
enclosure you see here with all the plants allready in it. Yes they are all live, but I don't have a clue what they are :mrgreen:
School me on arrow frogs if you have some or have had luck with them in the past.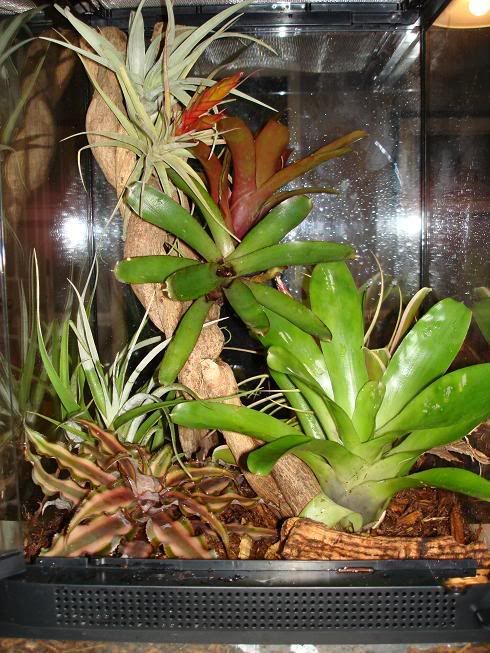 Thanks
Justin