I have started running out of space in my "reptile room"
So for now I decided to build a rack for some of my critters.
Enjoy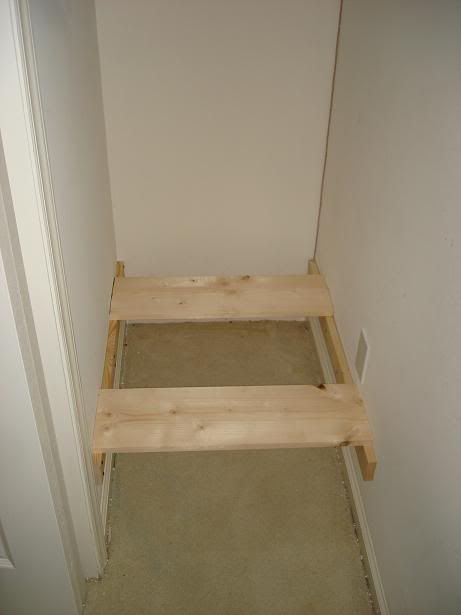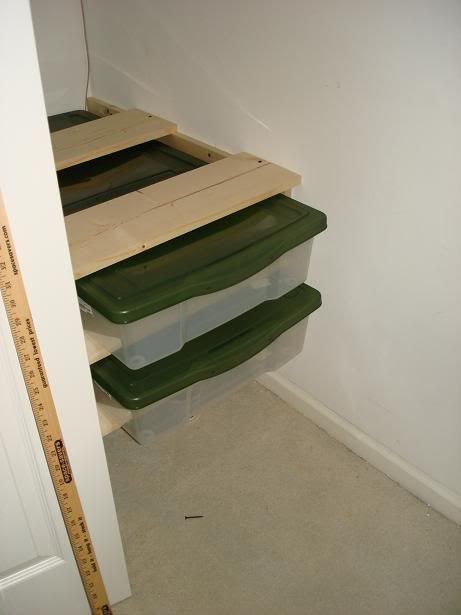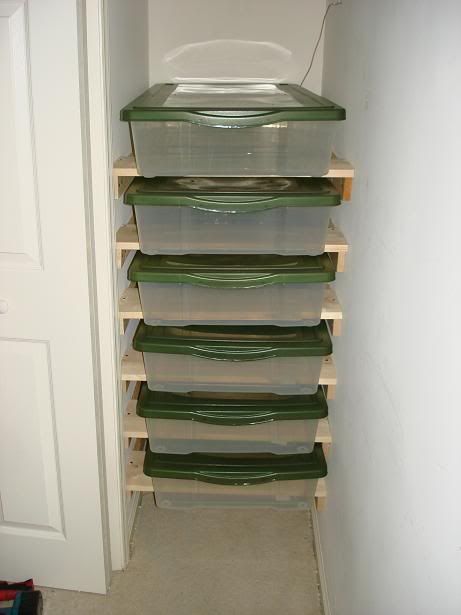 The way I have built it, the clearance is so tight that nothing is needed to keep the lids in place, also these containers have a hinge at the 1/3 on the top. The short side will be the one used for access.